Old World Bronze Vase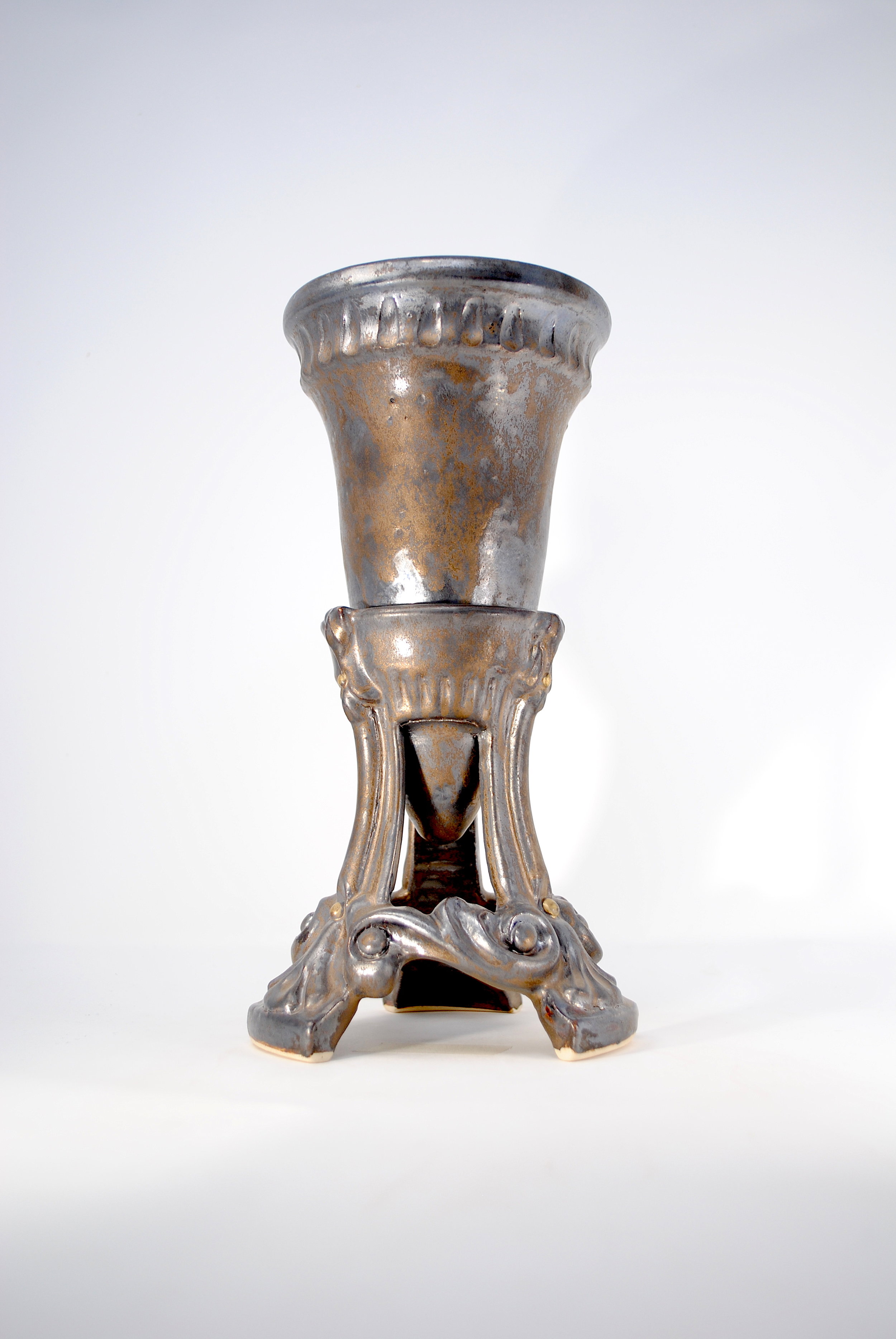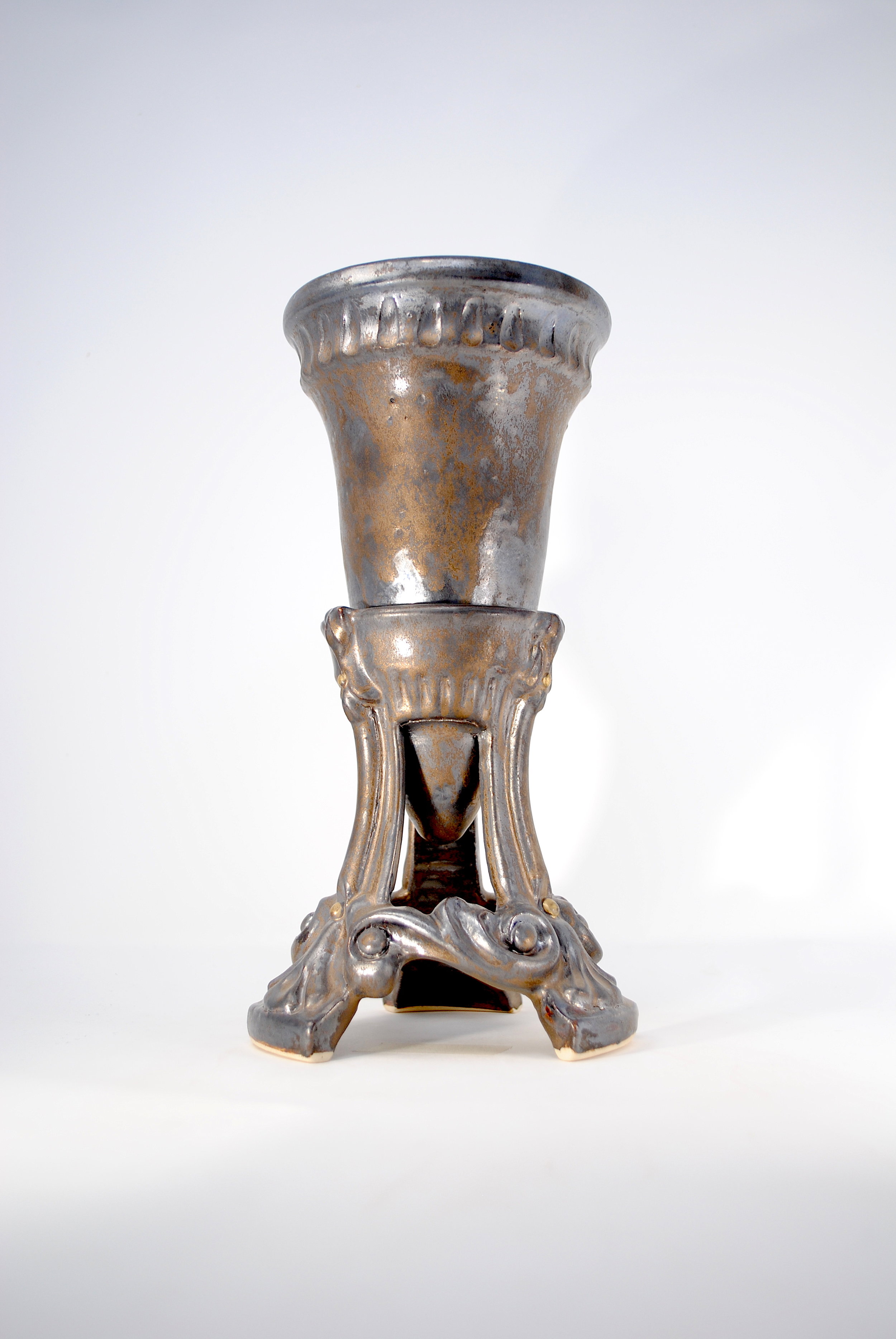 Old World Bronze Vase
Metallic tones of the bronze glaze gleam on the vase stem integrate carving. The pairing of metallic and celadon glazes creates an alluring contrast.
The piece was made with white stoneware using wheel thrown, alteration, sprig mold and carving techniques. Bronze, celadon and gold luster glazes were used.
Height: 10" / 254 mm
Width: 4.5" / 114 mm
Weight: 2.3 lbs / 1051 g
Not dishwasher safe.