Victorian Arabesque Goblet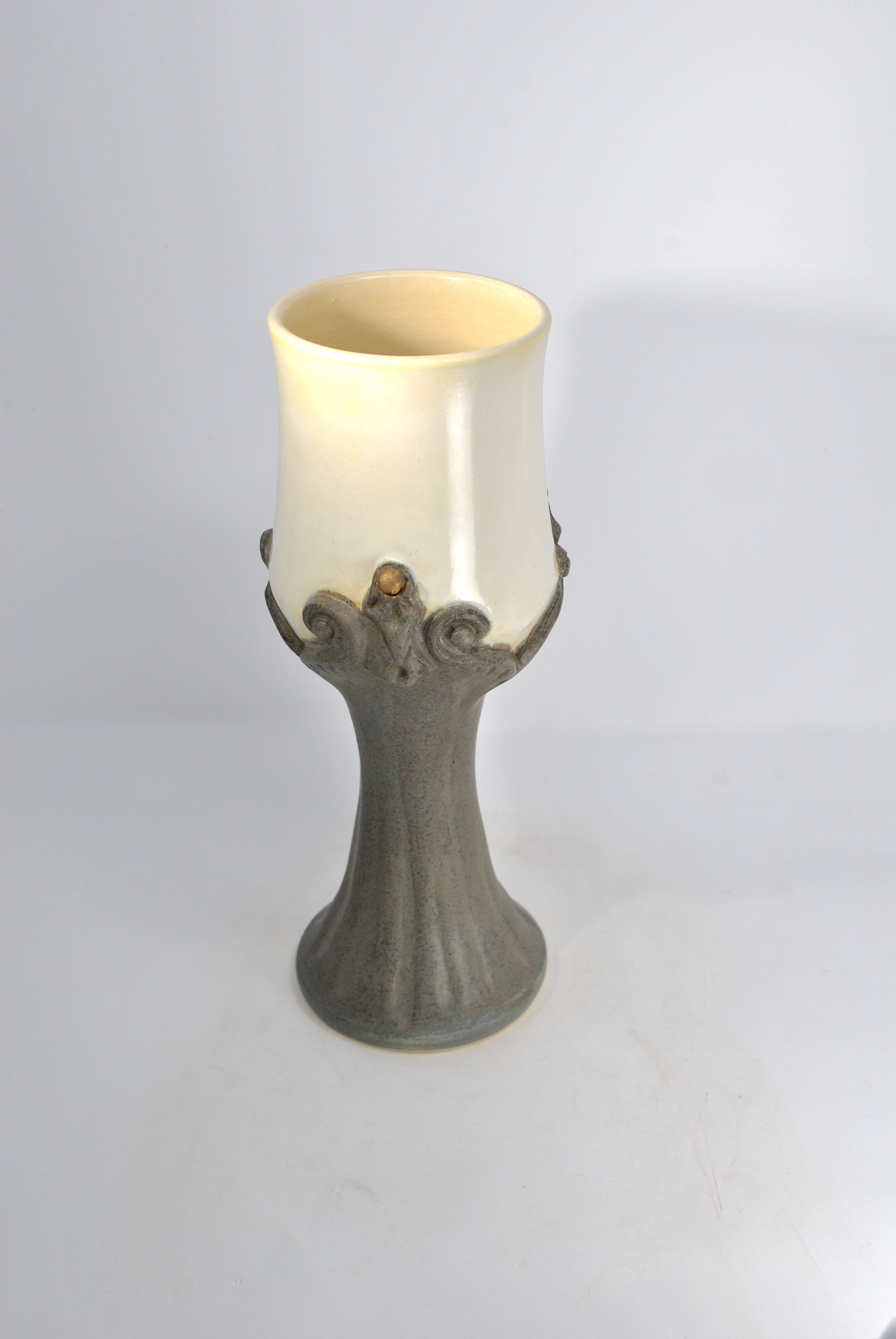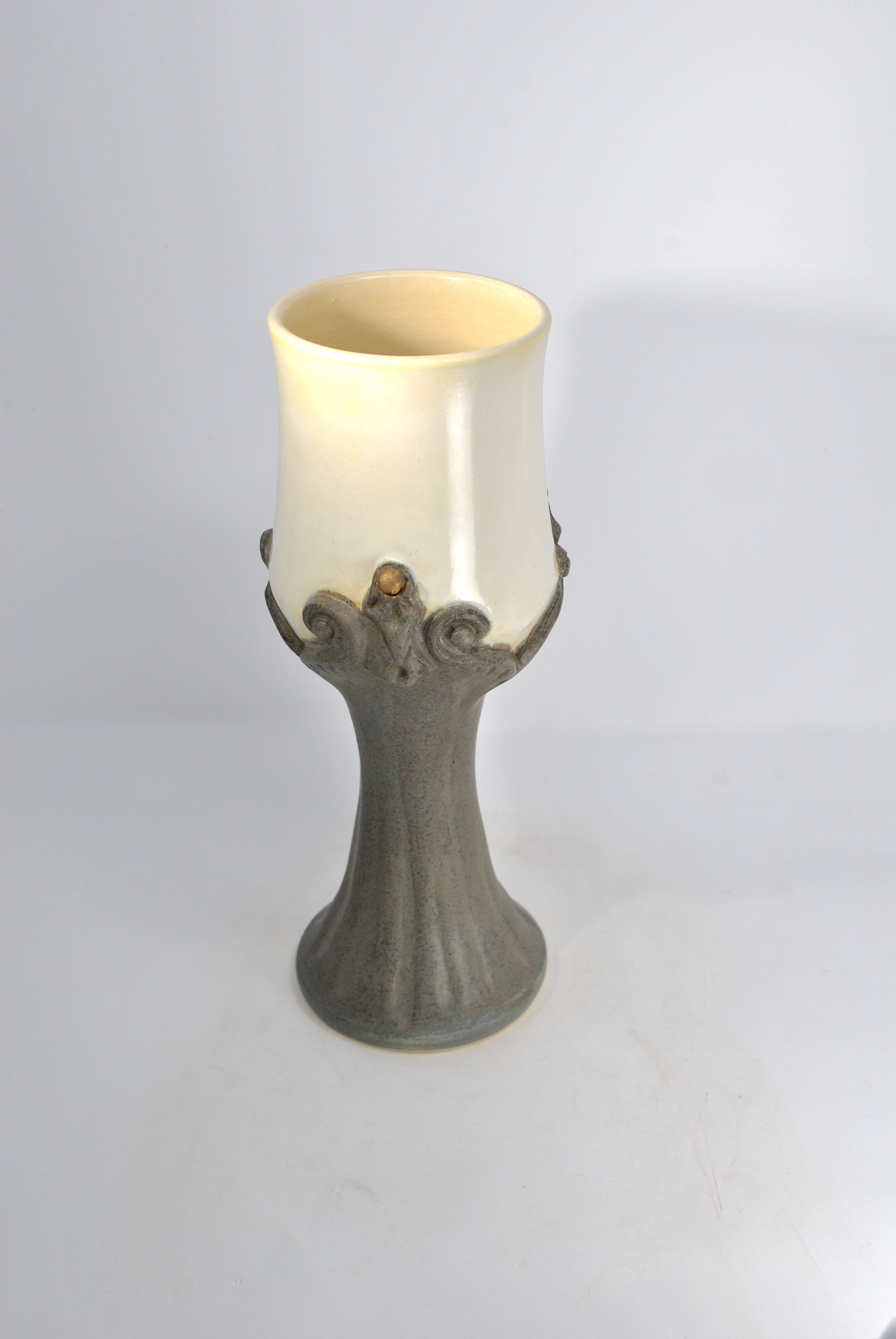 Victorian Arabesque Goblet
Arabesque designs and warm earthy tones of old white and charcoal glazes are adorned with gold luster gems.
Hand carving and original sprig molds were used to create this unique ornate ceramic goblet from white stoneware.
Height: 9" / 228 mm
Width: 3" / 76 mm
Volume: 10 fl oz / 295 ml
Weight: 1.3 lbs / 613 g
Food Safe
Not dishwasher or microwave safe.