Pearl Accents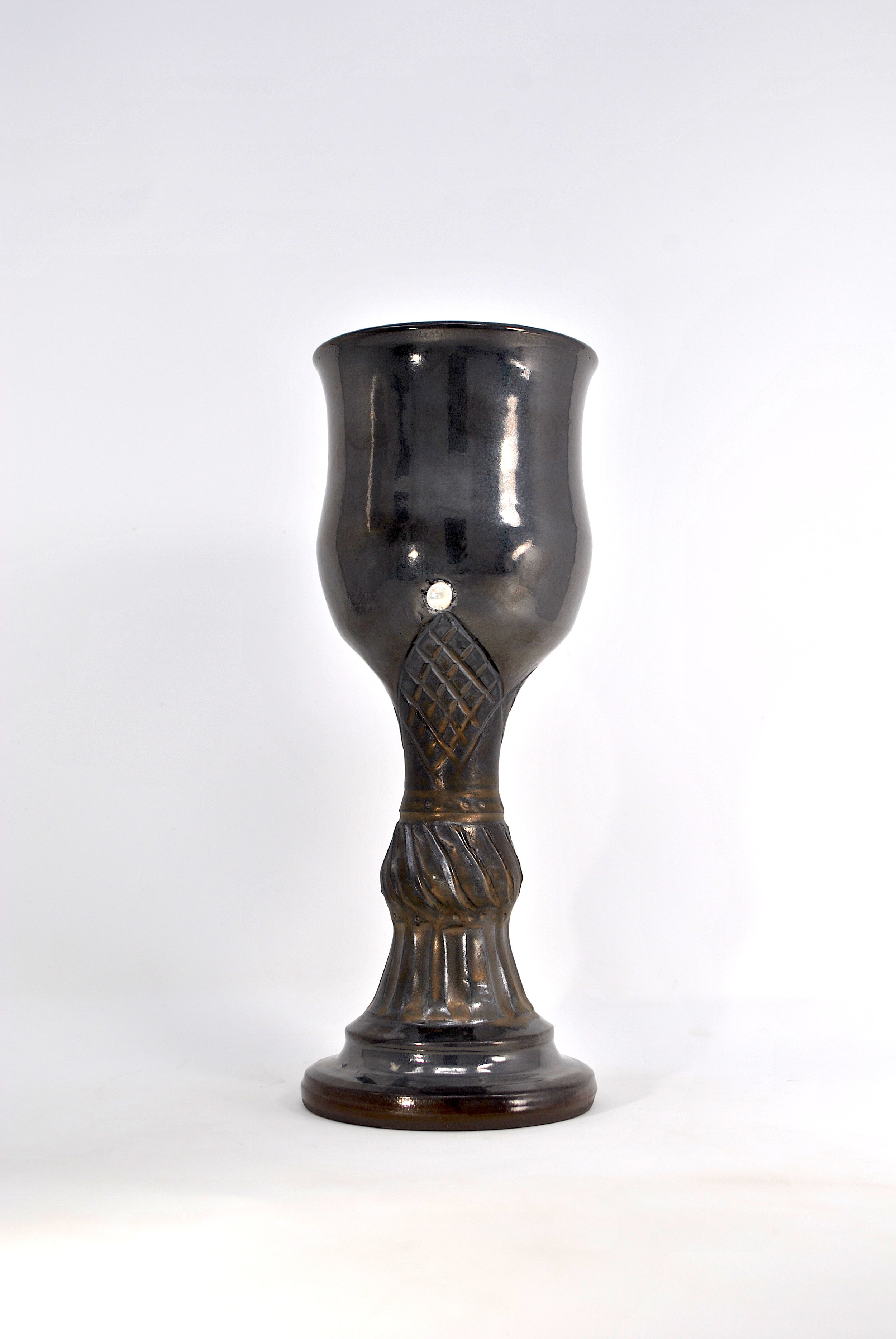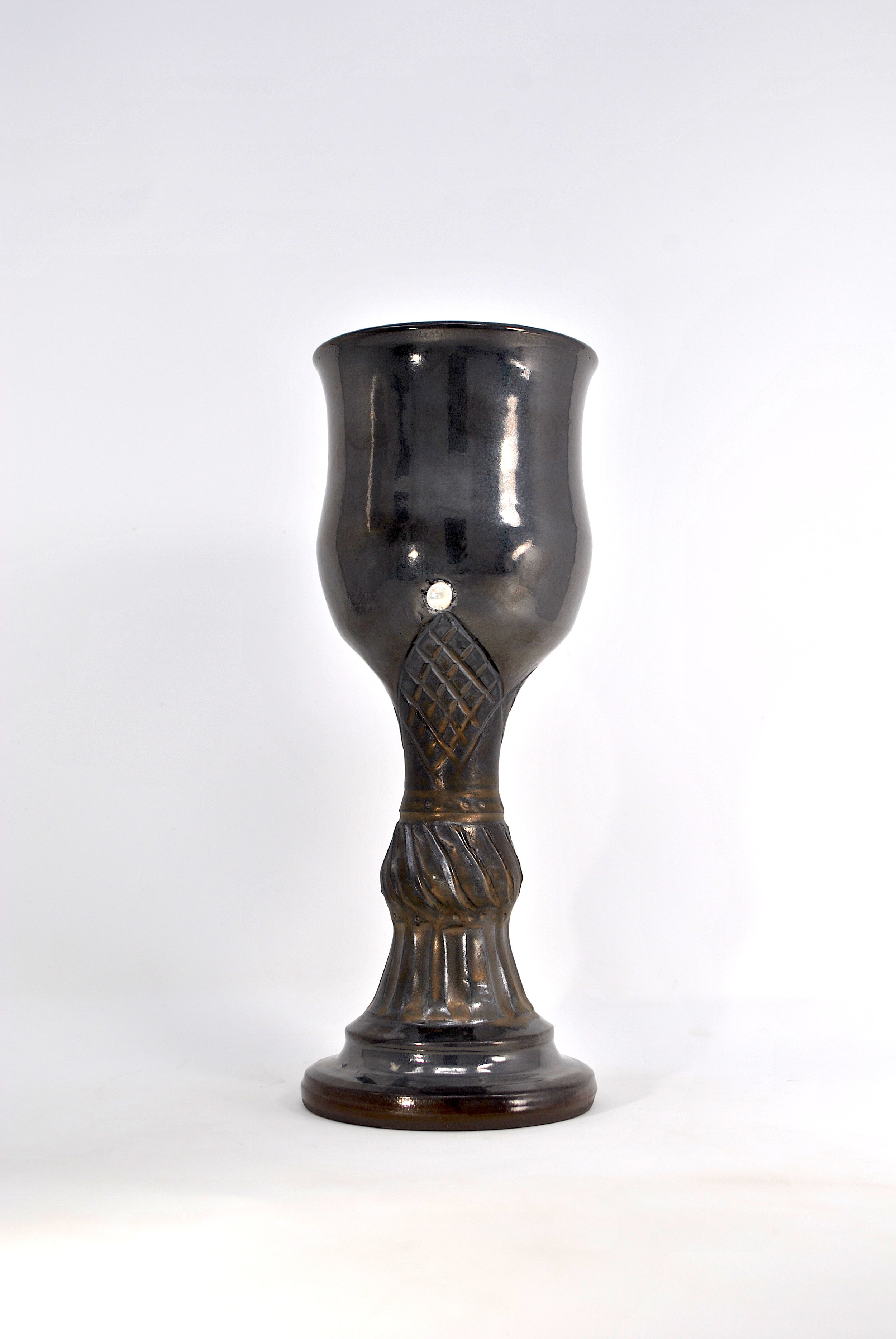 Pearl Accents
Intricate diamond modify on the stem rises up to the mother of pearl embellishments.
The metallic aesthetic was created by dry brushing gold rain on oil spot glaze. Carved pattern was designed to pool and reveal the radiance of the gold.
The goblet is made from white and black stoneware and has mother of pearl accents.

Height: 9" / 228 mm
Width: 3.5" / 88.9 mmVolume: 10 fl oz / 295 ml
Weight: 1.2 lbs / 565 g
Food Safe
Not dishwasher or microwave safe.