Vintage Glamour Chalice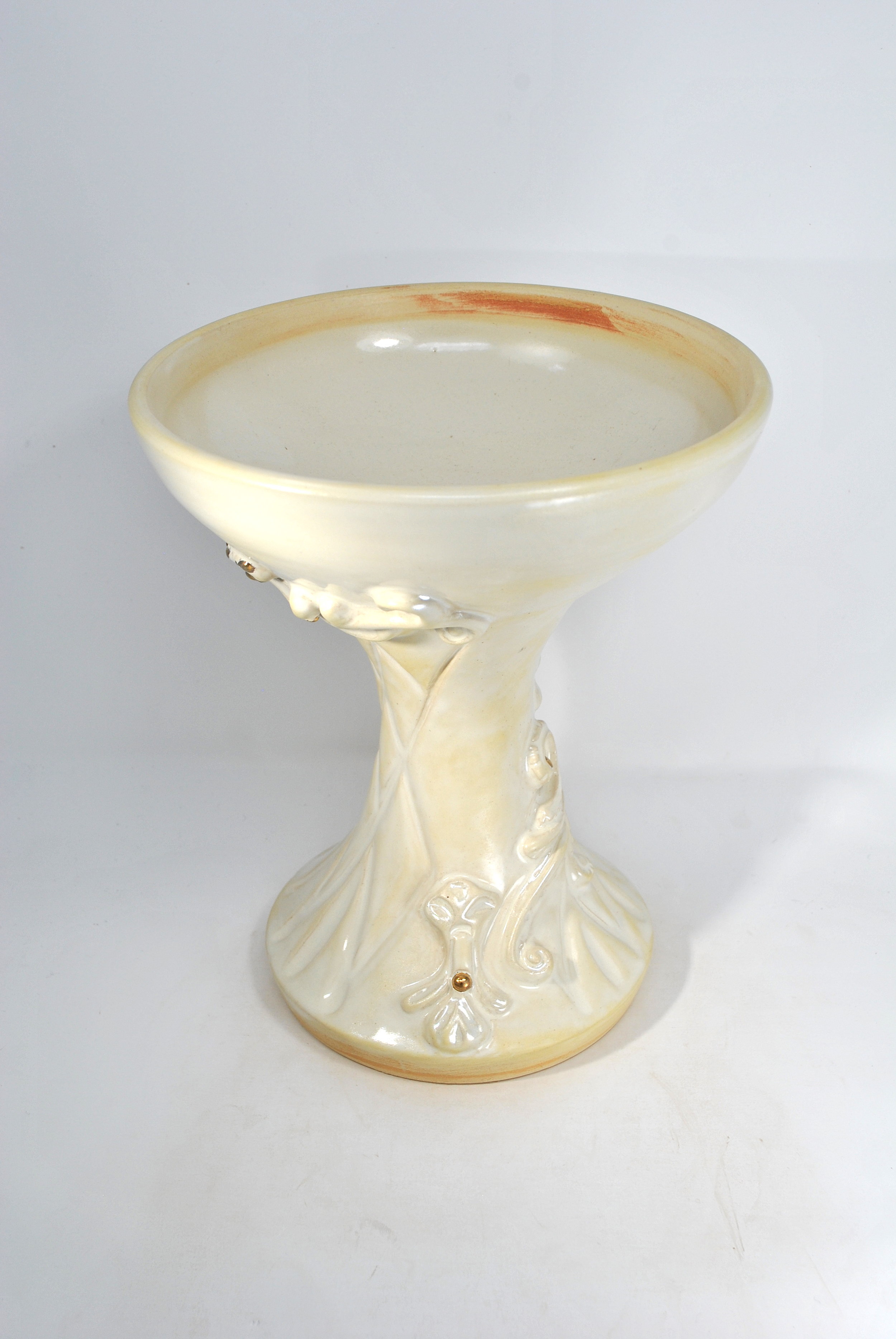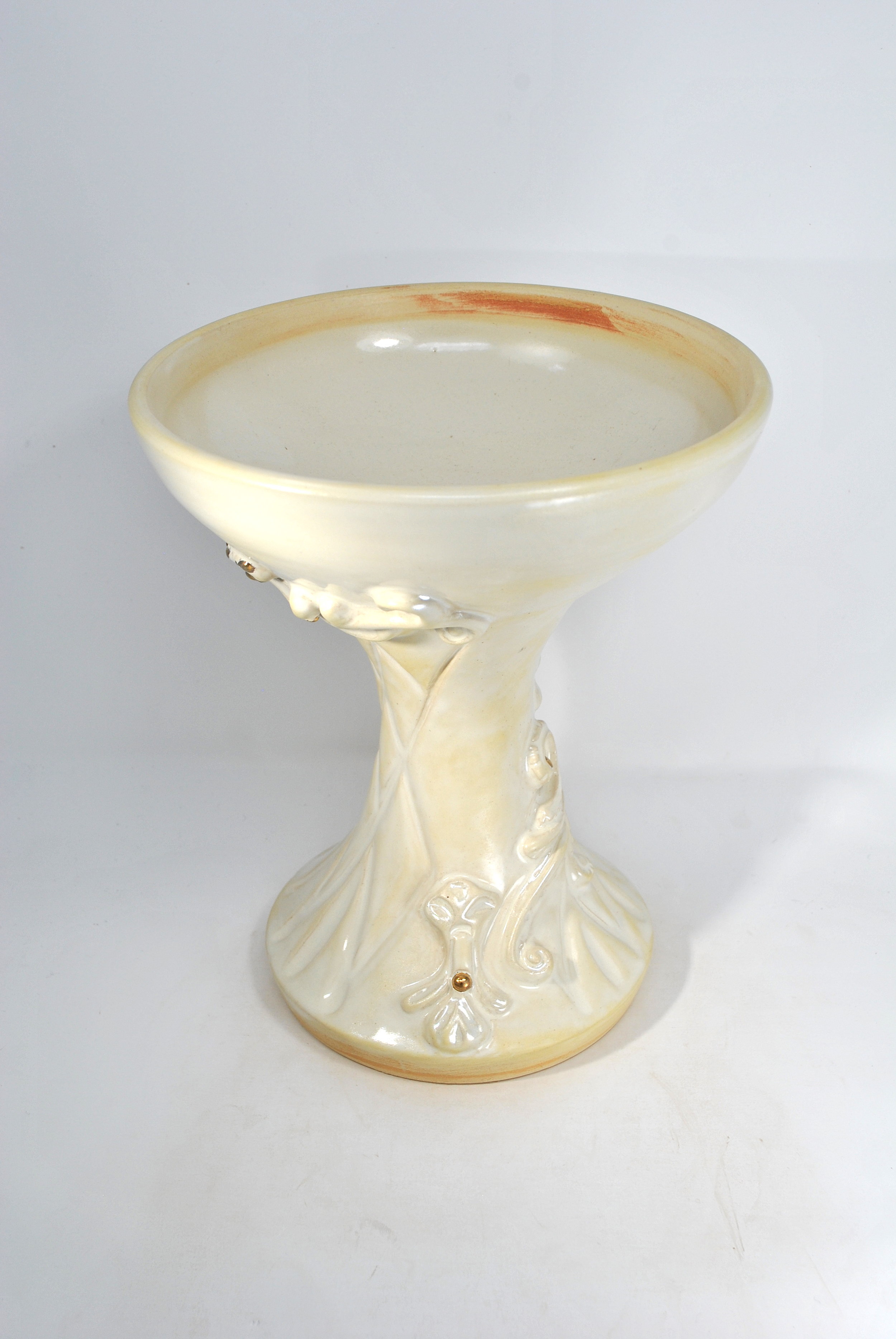 Vintage Glamour Chalice
Elaborate mother of pearl kissed scrolls trace the diamond motif stem of this chalice up and around to a generous creamy bowl. Soft white clay dressed with old white glaze creates a smooth, lush and warm aesthetic.
The piece was made from white stoneware, created on the pottery wheel, embellished with original sprig molds and glazed with old white, mother of pearl and gold luster.
Height: 9" / 228 mm
Width: 7" / 178 mm
Volume: 20 fl oz / 591 ml
Weight: 3.3 lbs / 1499 g
Food Safe
Not dishwasher or microwave safe.