Bronze Framed Celadon Serving Bowl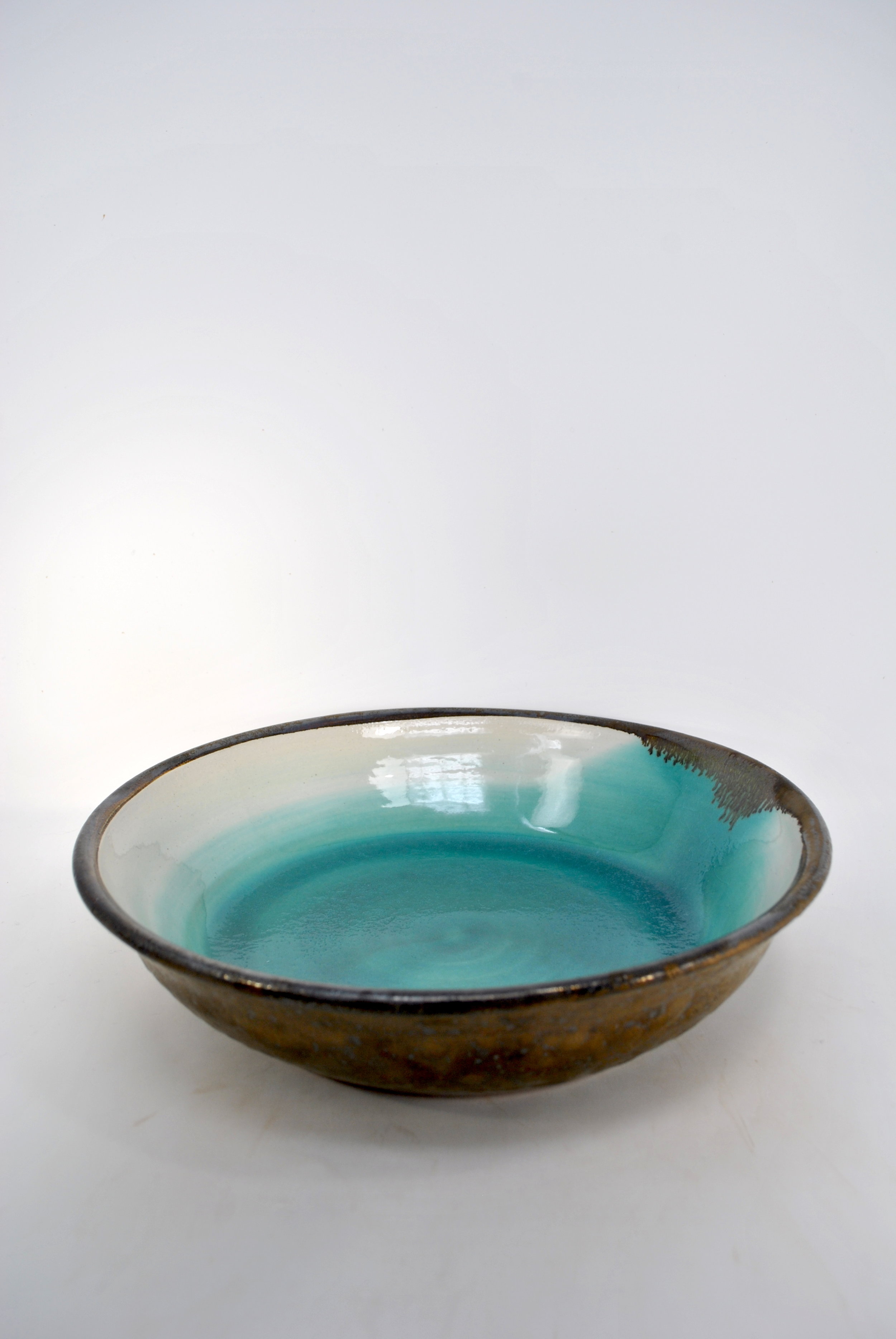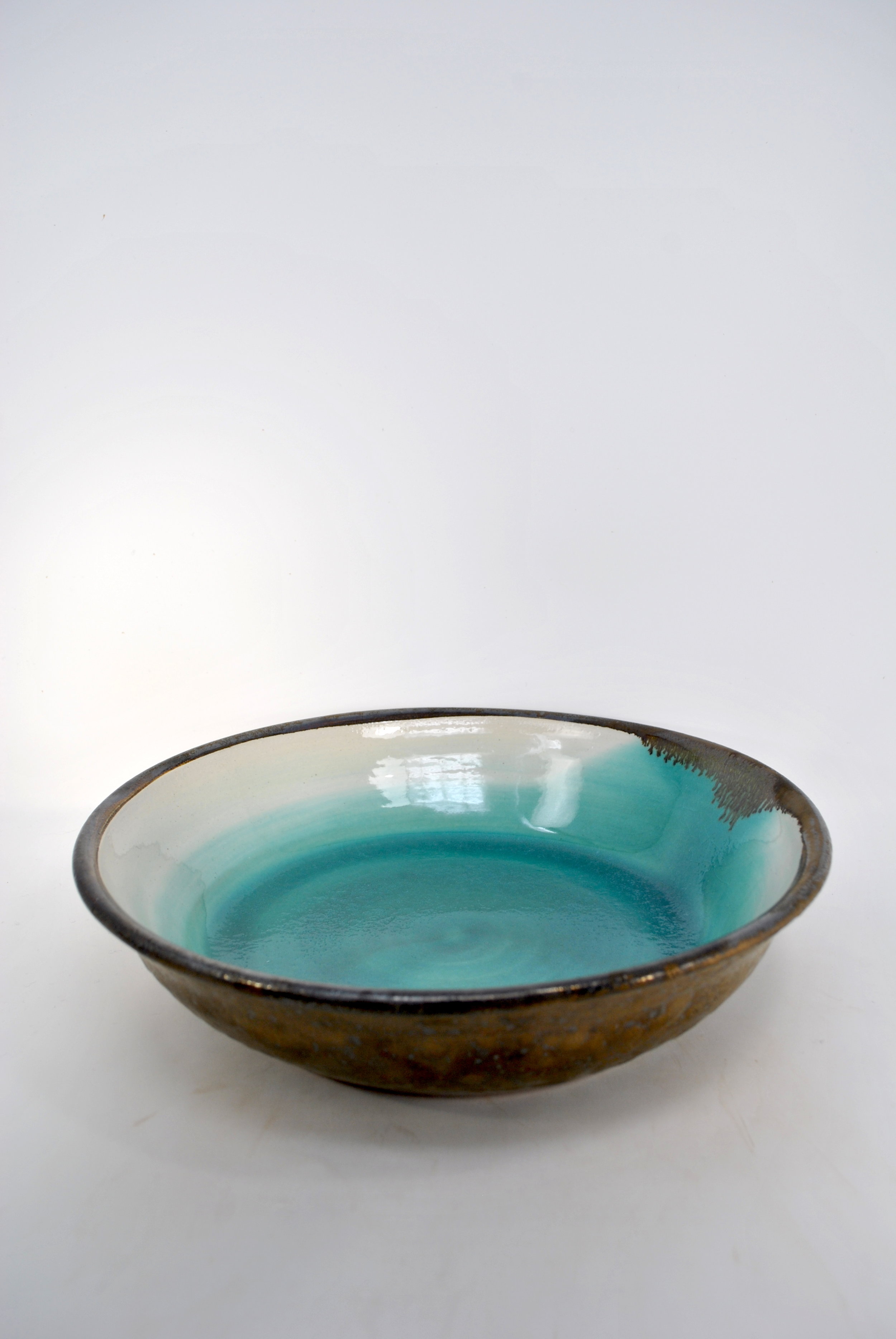 sold out
Bronze Framed Celadon Serving Bowl
The pairing of metallic and celadon glazes creates an alluring contrast in this generous serving bowl. The overlapping of bronze and celadon on the rim created a unique dripping detail. The bowl was made with red stoneware clay and white clay slip.
Height: 2.75" / 69.8 mm
Width: 10" / 254 mm
Weight: 3.8 lbs / 1.7 kg
Food Safe
Not dishwasher or microwave safe.