Victorian Floral Goblet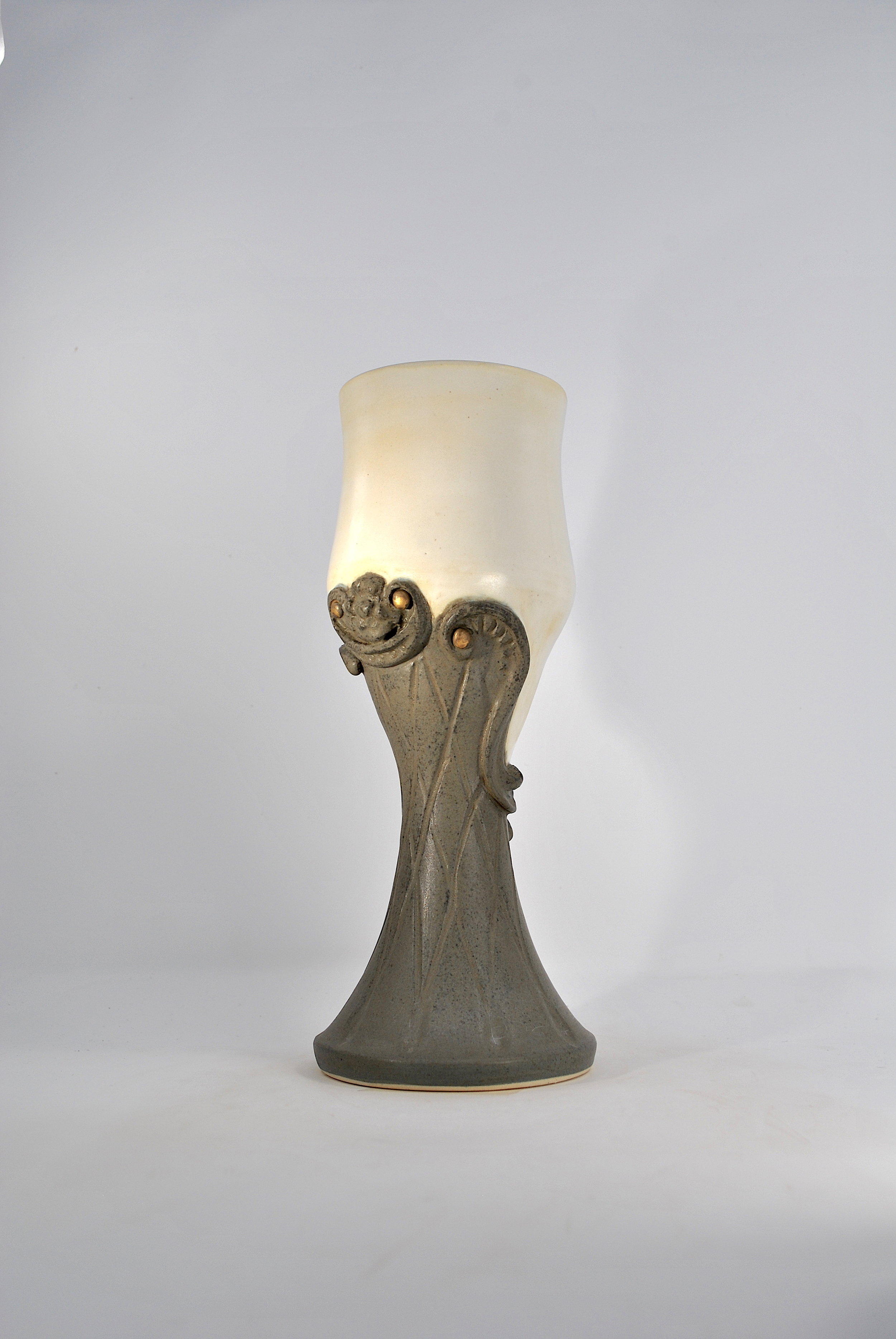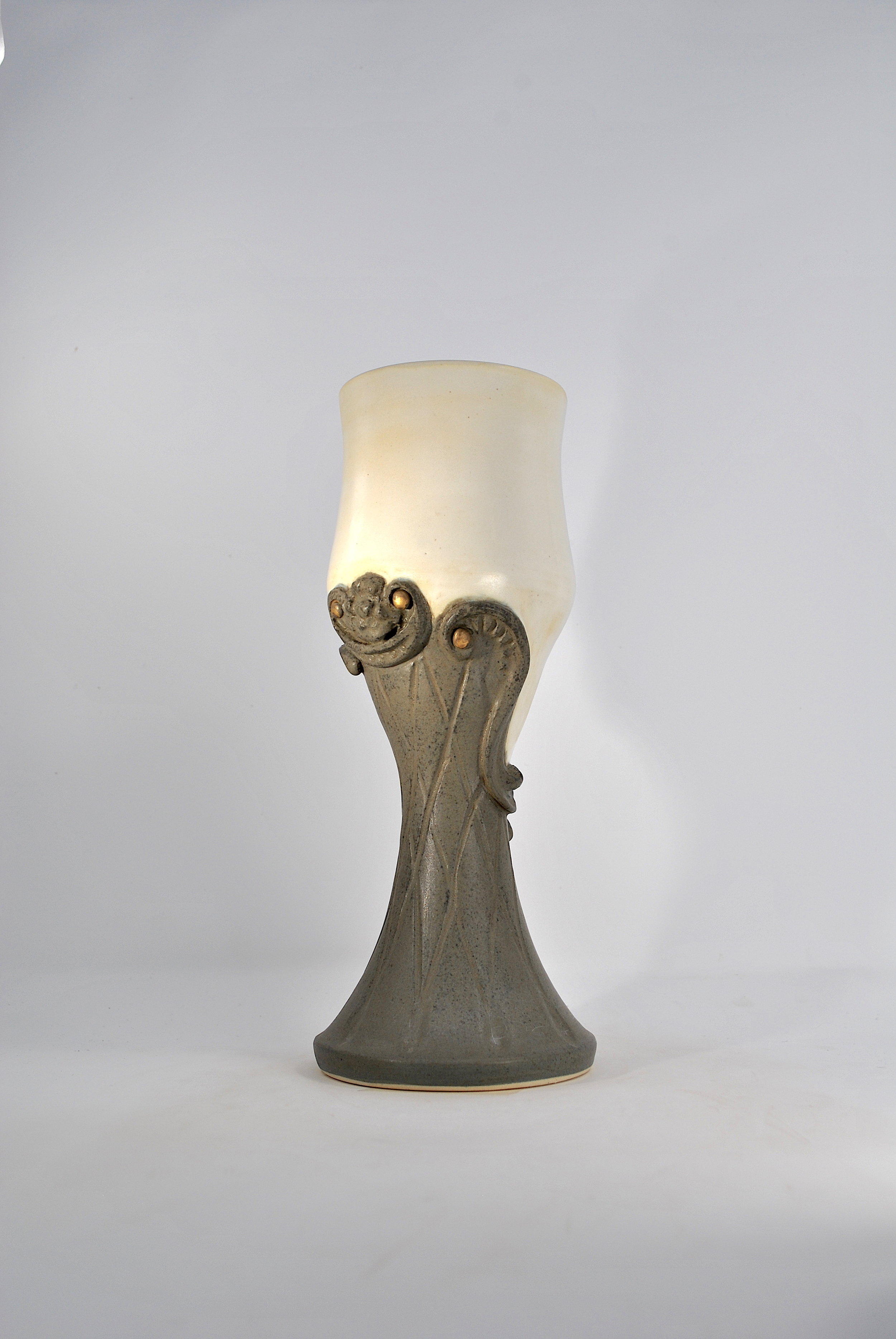 Victorian Floral Goblet
Floral scrolls frame a criss cross motif which echo victorian garden designs.
Hand carving and original sprig molds are used to create this unique ornate ceramic goblet. It is made from white stoneware with old white and charcoal glazes. Gold luster was added in the third kiln firing to accent the scroll work.

Height: 9" / 228 mm
Width: 3" / 76 mm
Volume: 10 fl oz / 295 ml
Weight: 1.3 lbs / 596 g
Food Safe
Not dishwasher or microwave safe.